Investing $500 in Crypto?
Can you get into crypto with just $500? Yes.
Let's detail a proven, trend following plan that we now use, and break down exactly how we construct our cryptocurrency portfolio with the best altcoins for the current altcoin season.
The Crypto SmartWatch rebalances our crypto portfolio. And each time we create a crypto portfolio update, we try to build a helpful resource for newcomers to see a solid plan for entering into the cryptocurrency markets, even if you are starting out right now.
Rate My Crypto Portfolio
As you review your crypto holdings to select which altcoins to hold, it's important to have a static measuring tool to compare against. This objective trading plan provides clear directions in all stages of the trade, and it should be applied to each coin in your portfolio.

By applying a fixed trading plan against every alt/btc pair on binance, we can gain objective data about the best altcoins to hold at any time. The Crypto SmartWatch color coding lets you see the answers in an instant, though it does take some study a first to understand what it is telling us.
The quick answer:
The answers are actually very quick to understand.
Get the Free Crypto Trading Plan PDF!
This system is not complicated. It has been working long before computers were invented, and it works even even now.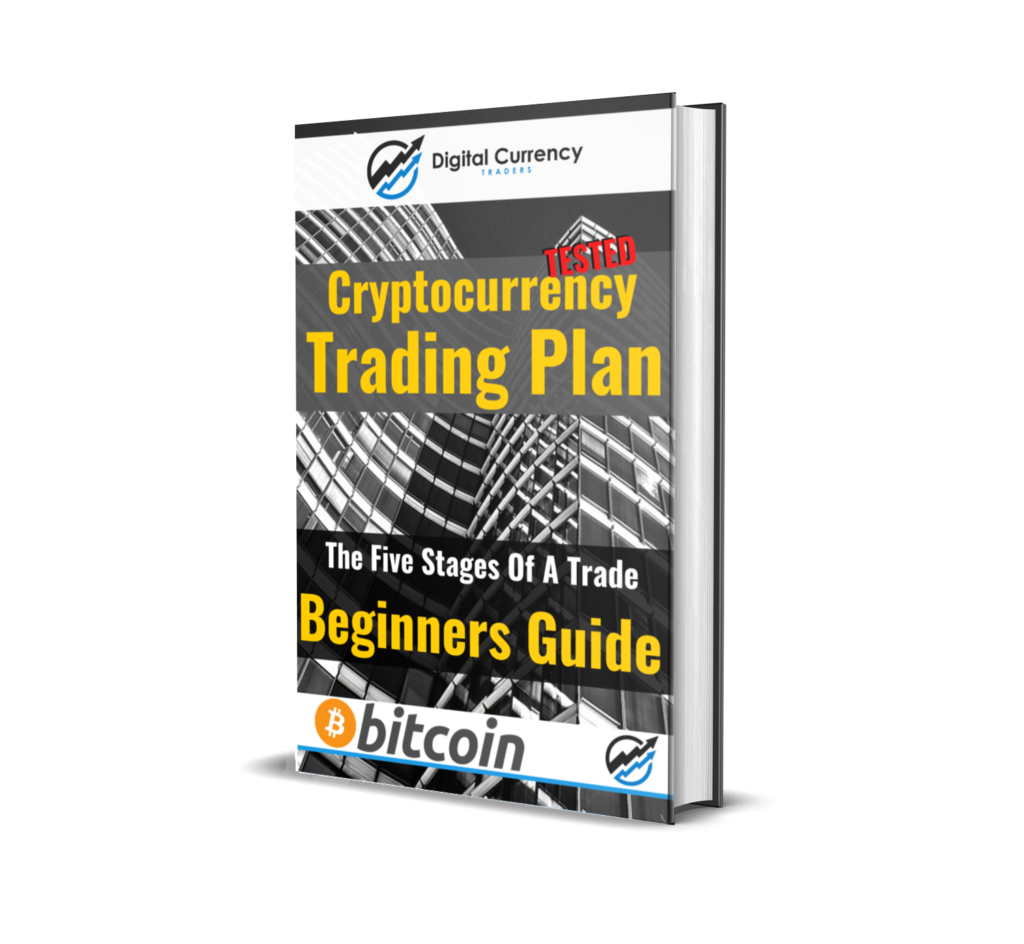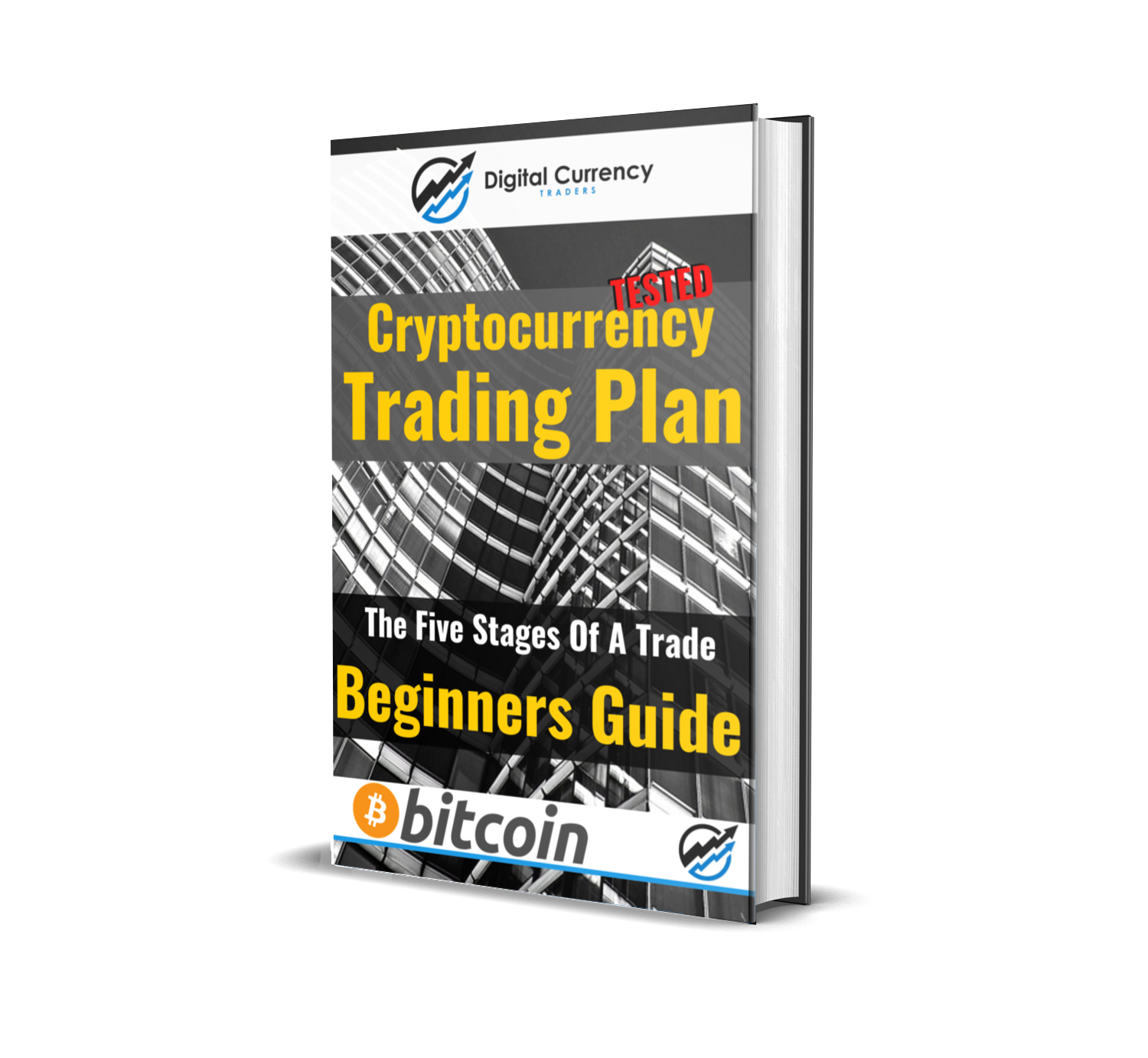 ---
Step By Step
I want to illustrate the most important element to understand.
Everyone who is seeking a methodical, proven, objective way to get started in crypto – can begin and build success starting with just $500 – if we understand the three phases in this simple graph.
( Check this list to find a good cryptocurrency exchange )
If you understand why my portfolio is more heavily weighted toward Bitcoin while Bitcoin Dominance is rising, then you are more than half way along in entering into the cryptocurrency markets as an investment and not just a gamble.
Trading Altcoins To Grow Our Bitcoin
We construct our cryptocurrency portfolio with the altcoins that are growing in us dollar value faster than bitcoin, with the aim of growing the number of satoshi we hold.
We apply the identical, proven, trend following trading plan to each alt/btc pair trading on Binance. ( get the PDF )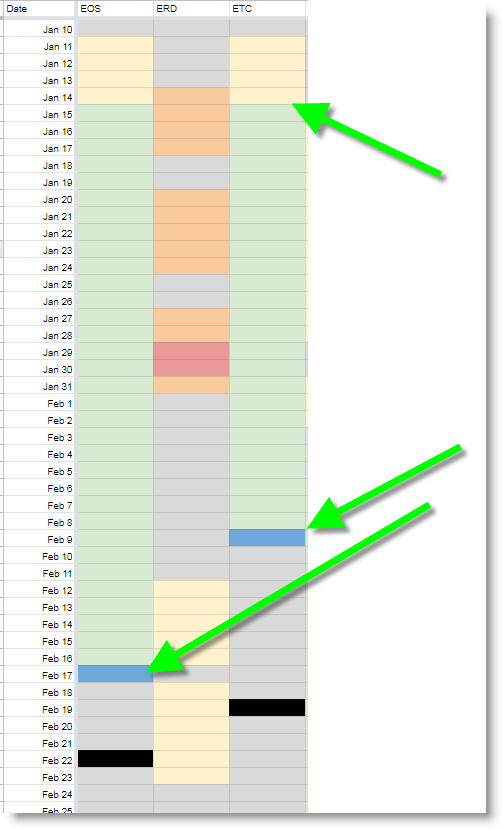 Trading The Overall Trend
Rather than gambling on a few star performing coins, we recognize that altcoin markets trend together as a group.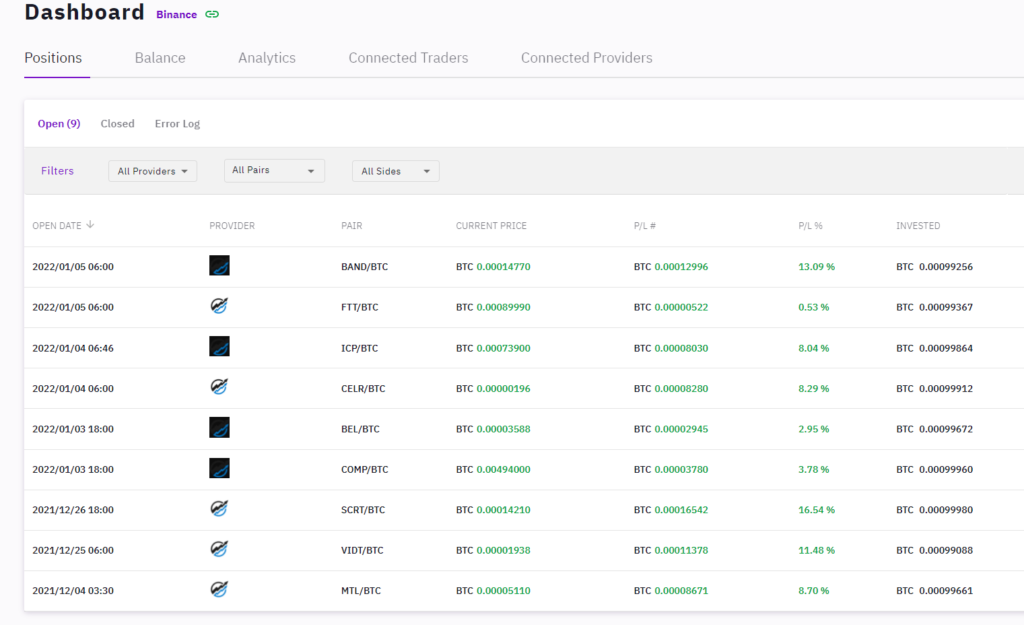 We take a small position in those coins that match our trading plan entry signal and diversify into coins that we catch at the moment they flash our trend change pattern. This live crypto portfolio started off with about $500 worth of bitcoin to invest.
NOTE: While this portfolio was set up using real money and real trades were placed, it is not a recommended selection of the best coins, but simply the first coins to fire a signal as we are testing the Zignaly trading bot signals in a live Binance account.
Which Altcoins Do You Recommend?
Because we may not have the funds to trade everything, we have to create a thoughtful short list. Narrowing down our choices, you want to focus on good projects with promising technologies.
Many of the top YouTube resource channels provide fantastic fundamental information about the projects behind the coin.
But MORE IMPORTANTLY, the timing of when you hold these coins will help you achieve the highest expected returns while avoiding risk and volatility. Simply monitor the color code of your coin to determine the best time to hold or release each coin!
Using Historical Data For Expected Returns
Prior Bull/Bear cycles of the altcoins have revealed critical data for portfolio construction preferences built on objective historical performance. Unexpected performers may become evident and can be considered in building the best cryptos of our portfolio.
Can We Trade New Crypto Projects?
Do not limit your selection to coins that have been around for a few years. Even if the project has not been through a complete market cycle, we can trade any market that is passing our signal on the 12 hour bars… and sometimes even on the 4 hour bars.
We don't need complicated analysis to trade the altcoin season trends, and we don't need to know in advance which coin is going to the best long term bet.
You can start off with $500 or begin with $10,000.
Simply use the color coded crypto trading spreadsheet that reviews everything on Binance every single day. We call it the Crypto SmartWatch.
The real power of this cryptocurrency position spreadsheet is that you can see when your selected cryptocurrency assets are in the NEW ALERT and NEW HOLD status.
You can quickly go and review when your altcoin goes into hold status you can quickly see when your top list of the best altcoins are passing the exit signals!
Our Crypto Trading Plan PDF explains everything.