HOW I made $500,000 Trading Crypto
In this video, I review my simple crypto trading plan step by step. I've literally made hundreds and hundreds of thousands of dollars trading this pattern.
You may ask oh what did you start out with? I really started out with nothing.
In January of 2015 I got a $15 tip online from youtube videos.
By may of 2015 i had worked and earned my way up to $500 in cryptos.
By may of 2016 I had 10 times my money! I was up to five thousand dollars!
And it went on and on until January 2018 I was over five hundred thousand dollars!
All of these profits are from trading crypto with this specific pattern! Exactly the same pattern that I used in all of those trading days!
You know, it's not because I'm a genius in trading! I didn't make this up! I learned this system, applied it, and now I'm sharing it with you!
It's simply because of this trading pattern and I was in the right place at
the right time… just as we are standing right now at the right place and the right time.
My Favorite Way of Trading Cryptos
This is my favorite way of profiting from trading cryptocurrencies because it requires so little time to manage, and it does not trigger the addictive trading habits of day trading.
I am super stoked to share deep information with you here, because I want you to understand these deeper elements of trading the one two three pattern and managing your risk control.
Now one last thing before we jump into the charts i want you to get the worksheet so that you can follow along and put this into use.
After you go through this and you see this is valuable and you want to have this help every day I think that the Crypto SmartWatch subscription is so worth the small monthly fee!
Now let's jump in:
The bull market watch spreadsheet (now know as the Crypto SmartWatch), is following some simple rules
it's looking for the 1-2-3 bottom formation
the break of the down trendline
and the 12 hour 60/20 exponential moving average crossover
Crypto ALERT SIGNAL
An alert in the spreadsheet means almost have the 1-2-3 pattern nearly completed, the down trend line is nearly broken and the exponential moving average has nearly crossed over – all three trading conditions are nearly in place so the coin is given an ALERT status.

BE ALERT!! This coins could just blast off!!
This is a huge advantage to see a chart pattern like this and be prepared as it's getting ready to break out – that trading crypto alert signal can be worth a great deal!
The False Breakouts
Fake-out break-outs happen a lot on the 4 hour time frame which is why this trading system is tuned to focus on the 12 hour time frame.
It is better to filter it for the entry by waiting for the 12 hour to confirm and cross and even then we have to have risk control rules to protect us
Crypto PROFIT SIGNAL
After we break above our trading crypto entry signal, then we would put our stop just above and we have two different exits to prepare for.
We have the option to get out or take partial profit on the 4 hour ema cross and get back in on the four hour ema cross.
We would exit the full position on the cross of the 12 hour exponential moving average.
The great thing about the Crypto SmartWatch spreadsheet is that you get to SEE exactly which coins are in alert and hold stance. And just by scrolling down, you've got the complete synopsis of what's going on today!
Which are the new alert coins? Which are the new hold coins? You can quickly go over to these charts and do this analysis yourself.
Even if it you are not trading, you can be paper trading these! You should be taking this and work this knowledge into your brain!!! Repeat it over and over and over again until it is so habitual that you just do it without even a thought.
Where can you learn more?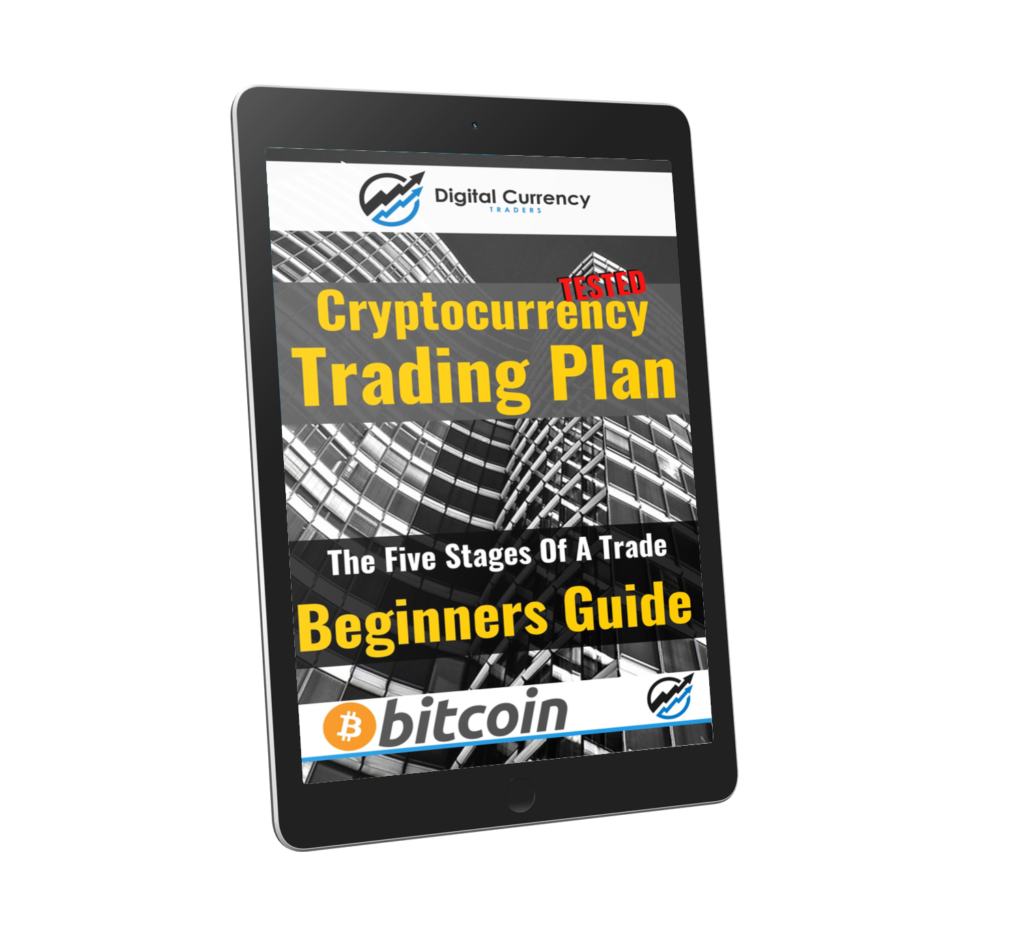 Go to the home page of the website sign up put your email in, verify your email then sign up on the website and you will get the cryptocurrency trading plan that is exactly HOW I made $500,000 Trading Crypto.
You will learn 'The Five Stages Of A Trade' and what is required for success in trading crypto!
And I want you to know that this isn't just theory, this is what I put into practice from 2015!
I want you to get serious about the potential of these altcoins right now. Get this free training, put this under your belt. Download the study guide, even print it out, and follow along as you are doing this 30 minute webinar. When you're done, you're going to be one level up in all of your trading knowledge!
Learn how our automatic trading bots now provide this same cryptocurrency portfolio rebalancing strategy!
Make it a daily habit by practicing it.
It really does work and you can do it!
That's it for this episode I am stoked super grateful to have you here! thanks
again for tuning in, I can't wait to hear your success stories!