Updated August 2019
We are excited to provide you with a limited access FREE PASS to check out just some of the fantastic upgrades to our Crypto ALERTS!
Introducing: Our Crypto ALERT Notification Test Blog!
---
For a limited time we are publishing our Trade Setup ALERT notifications to a dedicated wordpress blog so we can test the new features and improvements in real time!

Soon this blog will only post details and profit reports on the closed trades, so take advantage while you can!
---
Intended to be used after completing our Educational Trading Videos and Tutorials, the ALERT blog posts are tagged by coin and by exchange to help sort and organize the notifications!
Get signal alerts, chart analyses, multiple targets and stop-losses. View screenshots and ask questions in our Discord Chat.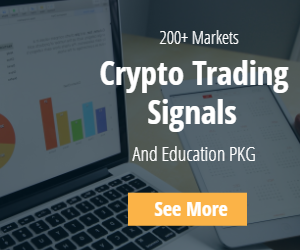 Access ongoing trading alerts and signals for Binance, Poloniex and BitMEX.
We monitor over 200+ altcoins and tokens and provide easy-to-use alerts about those that are matching our Trading Plan!
Keep current on Cryptos in minutes per day!
Our proven cryptocurrency signals follow the methodology we have taught since 2015. Thousands of registered individuals from over 70 countries around the world have benefited from our courses and training!

Now you can quickly scan the Cryptocurrency markets to find best trading opportunities – while you learn the entire trading system! No complex mathematical trading bots with mystery signals – instead you get a clear approach to trading the massive and profitable trends in Bitcoin and cryptocurrency markets!
Best Crypto Signals on Discord
We put it to the test and provide cryptocurrency trading signals with ongoing support on Discord Chat. Backtesting included!
Crypto Signals and Trading Alerts for Binance and Poloniex Coins and Tokens.
Cryptocurrency Trading Course Education Package Add On For Guided Trade Analysis.

We have partnered with payment processor Coinpayments, and now accept many different cryptocurrencies!
Free and Premium Training
Our Premium Crypto Alerts service option provides outstanding ongoing educational value to our trading course graduates. For active traders looking for an edge, our signaling service keeps you informed at all times by providing you with the latest signals!
But our Free email series may be the most transformational training we provide! I know from my own struggles and results, that you CAN be successful in growing your crypto holdings, even if you are starting with nothing, even if you have failed in the past.
Join us on YouTube for daily commentary on the bitcoin market and deeper studies on the cryptocurrency markets. What ever your next step to improve your trading success, you'll learn a simple and proven method for finding the best potential trade opportunities.
Free and Premium Discord Community
Get live access to other traders, alerts subscribers and course graduates from around the world! 7 days a week, drop in and see what is going on in our daily crypto market scans. Ask questions and submit your trade ideas for commentary and feedback!
Get up close and make the most of this unique opportunity to work with new and experienced full time cryptocurrency traders as the trading patterns unfold! Put the course lessons in action and start today to build the habits of a successful trading approach.
Daily Videos
Bitcoin Market Commentary
CryptoCurrency Bull Market Watch
Alerts Entries/Exits and Risk Control Review Videos
Crypto Market ALERTS
Have you ever wanted to look over the shoulder of successful cryptocurrency traders and read their personal trading journal as they trading cryptocurrencies? Would you like to have their trading plans as a guide, and learn what they look for as a trade unfolds? Did you ever wonder how they identify repeating patterns in the markets, and make money? Now is the time.
Not only does our Crypto Signals and Alerts subscription provide you with heads-up before a trade call is fired, you get the complete trading plan and educational backup to support all stages of your learning. Our ongoing market commentary is based on the crypto trading plans we teach in our course and practice in our own trading.
Total Binance Market Scan
Crypto Market ALERTS subscribers receive access to our spreadsheet covering all of the Binance and Poloniex cryptocurrencies. These highly trusted trading exchanges trade the hottest tokens and coins!
Our trading strategies and risk management approach, along with the specific ALERTS and ongoing market coverage – can become the most valuable asset to transforming your trading habits and growing confidence in your own appraisals of the markets!
Crypto Trading Community
We are a Free Discord Crypto Trading group of like-minded people practicing the same proven trading strategies. Many of our lifetime members are course graduates who are there to help you build specific habits that successful traders share.
It is a helpful group of traders who have been through the big losses and the big winners. Everyone has access to the same trading strategies and the same courses – so we all speak a common language when analyzing the price charts. Everyone is encouraged to personalize the basic approach to match your personality and the amount of time you are able to dedicate.
If you are new to investing in cryptos or a struggling trader seeking more discipline, our group is a great way to learn an approach that works, and to build the habits required to successfully grow your money.